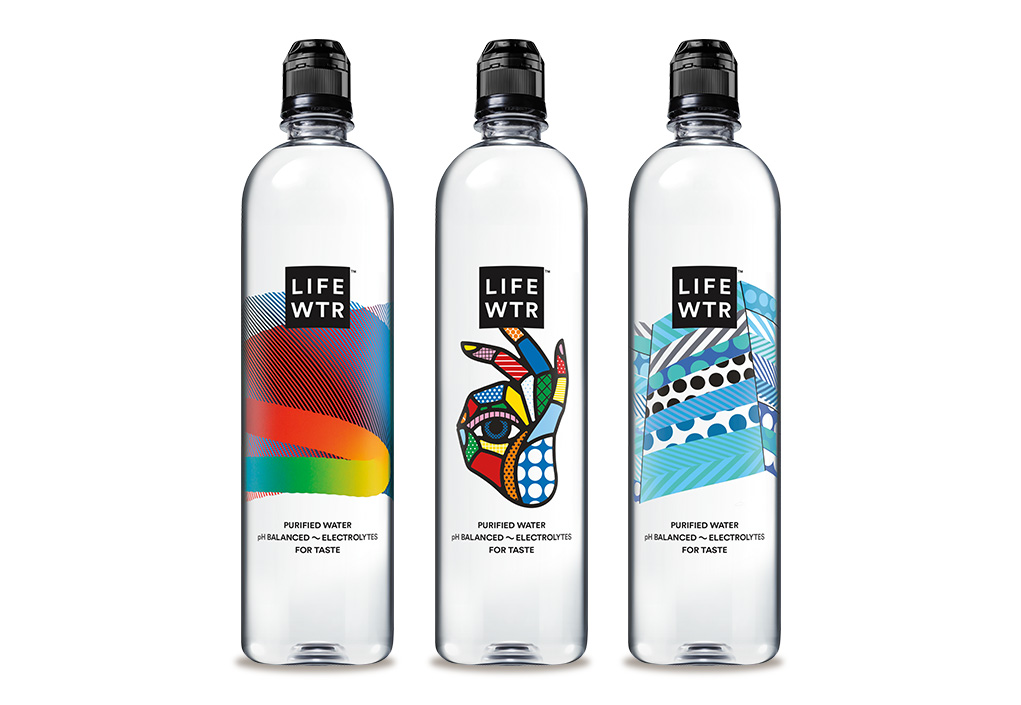 You haven't lived until you've tasted SoBe LifeWater.  Yes, that's a pretty bold statement but seriously, LifeWater gives you these terrific vitamin-enhanced herb-infused flavors, an array of functional benefits, low-calorie or ZERO-Calorie options and frankly, the coolest "lizard-tail" bottle you've ever laid your hands on.
The All-Natural 0-Calorie LifeWater is sweetened with the All Natural Zero-Calorie Sweetener:  PureVia™ Reb-A; extracted from the Stevia Plant; making it sweet like sugar but with Zero Calories.  Stevia is nature's sweet gift to us all.  This remarkable plant from the rain forests of Paraguay, though 300-times sweeter than cane sugar does not affect blood sugar levels, has no calories, is nutritious, non-carcenogenic, non-toxic and safe for diabetics and hypoglycemics.  0-Calories, 0-Sugars, O-Carbohydrates, NO ARTIFICIAL INGREDIENTS & Great Taste.  Our newest flavors also provide Electrolytes to help you replenish.  This is like: all too good to be true!
The SoBe LifeWater base formulation is naturally sweetened with sugar; contains No HFCS and has only 100-Calories per-bottle.  So, choose your refreshment:  100-Calorie per-bottle SoBe LifeWater Base flavors OR SoBe LifeWater 0-Calorie flavors.  Either way, you win with great taste, great flavor options and nutrient-enhanced functional benefits.
Whether you're looking for Energy or Relaxation; Immunity benefits or Memory enhancement; Cleansing properties or Fat-Burning / Weight Control, SoBe LifeWater has a beverage for you.